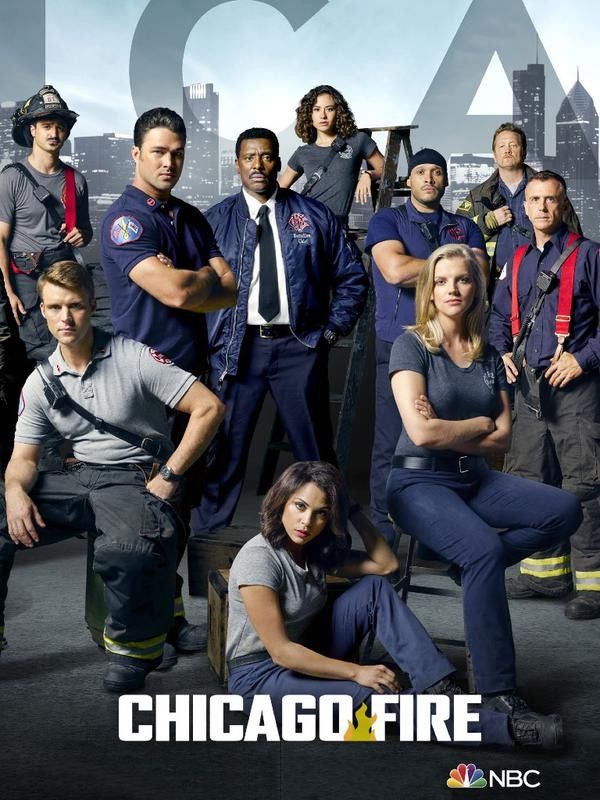 Chicago Fire, criado por Michael Brandt e Derek Haas, narra a rotina de bombeiros, homens e mulheres, na cidade de Chicago.
Estrelado por Eamonn Walker (Oz), que interpreta Walden Boden, ex-campeão de boxe que atualmente atua como comandante do departamento dos bombeiros prestes a se aposentar, Chicago Fire também traz no elenco os atores Taylor Kinney (The Vampire Diaries e Trauma) como o Tenente Kelly Severide, líder da equipe; Jesse Spencer (House), como Matthew Casey, bombeiro que recém se separou da esposa; David Eigenberg (Sex and the City), como Christopher, um bombeiro veterano que precisa morar com os sogros; Charlie Barnett como Peter Mills, bombeiro iniciante; Lauren German (vista em Havaí 5-0) como Leslie Shay, a quem o grupo se reporta; Merle Dandridge (vista em Sons of Anarchy), como Kay Fitori, chefe de equipe; Teri Reeves, como Hallie, a esposa de Matthew; e Monica Raymund (Lie to Me), como Gabriella, uma paramédica.


Formato: rmvb • Nº de episódios: 23
Áudio: Inglês • Legenda: Português
Download: HTTP • Armazenamento: Pastas
Dificuldade para baixar? Clique Aqui
• Lista de Episódios •
4×01 – Let It Burn
4×02 – A Taste of Panama City
4×03 – I Walk Away
4×04 – Your Day Is Coming
4×05 – Regarding This Wedding
4×06 – 2112
4×07 – Sharp Elbows
4×08 – When Tortoises Fly
4×09 – Short and Fat
4×10 – The Beating Heart, Part 1
A história continua no episódio "1×05 – Malignant, Part 2" de Chicago Med. Baixe clicando AQUI.
4×11 – The Path of Destruction
4×12 – Not Everyone Makes It
4×13 – The Sky Is Falling
4×14 – All Hard Parts
4×15 – Bad For the Soul
4×16 – Two Ts
4×17 – What Happened to Courtney
4×18 – On the Warpath
4×19 – I Will Be Walking
4×20 – The Last One for Mom
4×21 – Kind of a Crazy Idea
4×22 – Where the Collapse Started
4×23 – Superhero (Season Finale)
Link quebrado? Avisem-nos.