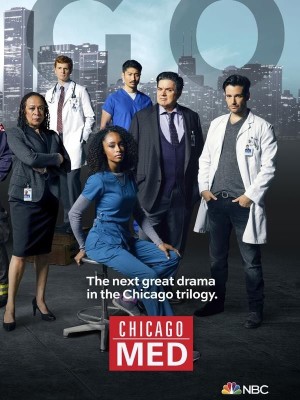 Criada por Dick Wolf, Matt Olmstead, Derek Haas e Michael Brandt, a história acompanha a vida e médicos e enfermeiras de um hospital de Chicago. Entre eles, a enfermeira April Sexton (Yaya DaCosta), que se envolve com Kelly (Taylor Kinney), personagem de Chicago Fire; Sharon Goodwin (S. Epatha Merkerson, de Lei & Ordem), diretora do hospital que não aprecia o sistema político no qual a instituição está inserido, mas está sempre aberta a ouvir as pessoas; Dr. Daniel Charles (Oliver Platt, de The Big C, Fargo), chefe da psiquiatria; o Dr. Will Halstead (Nick Gehlfuss); o Dr. Ethan (Brian Tee, de Crash) um novo residente do hospital que iniciou carreira no exército; e o Dr. Connor Bradhaw (Colin Donnell, de Arrow, The Affair).


Formato: rmvb • Nº de episódios: 18
Áudio: Inglês • Legenda: Português
Download: HTTP • Armazenamento: Pastas
Dificuldade para baixar? Clique Aqui
• Lista de Episódios •
1×01 – Derailed
1×02 – iNO
1×03 – Fallback
1×04 – Mistaken
1×05 – Malignant, Part 2
Para entender a história, assista primeiro o episódio "4×10 – The Beating Heart, Part 1" de Chicago Fire. Baixe clicando AQUI.
A trama será concluída no episódio "3×10 – Now I'm God, Part 3" de Chicago PD. Baixe clicando AQUI.
1×06 – Bound
1×07 – Saint
1×08 – Reunion
1×09 – Choices
1×10 – Clarity
1×11 – Intervention
1×12 – Guilty
1×13 – Us
1×14 – Hearts
1×15 – Inheritance
1×16 – Disorder
1×17 – Withdrawal
1×18 – Timing (Season Finale)
Link quebrado? Avisem-nos.