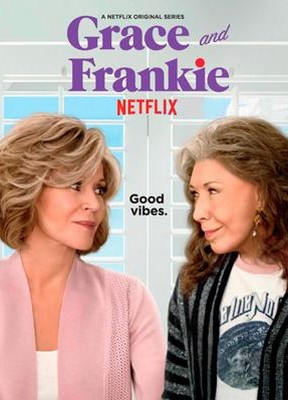 Criada por Marta Kauffman (Friends) e Howard J. Morris (Home Improvement), a comédia gira em torno de Grace (Jane Fonda, de The Newsroom) e de Frankie (Lily Tomlin, de Murphy Brown, The West Wing e Malibu Country), duas mulheres abandonadas por seus respectivos maridos.
Apaixonados um pelo outro, os advogados Sol (Sam Waterston, de Lei & Ordem, The Newsroom), o ex de Frankie, e Robert (Martin Sheen, de The West Wing e Anger Management), o ex de Grace, anunciam que pretendem se casar. Tentando se recuperar deste golpe emocional, as duas acabam se tornando amigas.


Formato: rmvb • Nº de episódios: 13
Áudio: Inglês • Legenda: Português
Download: HTTP • Armazenamento: Pastas
Dificuldade para baixar? Clique Aqui
• Lista de Episódios •
3×01 – The Art Show
3×02 – The Incubator
3×03 – The Focus Group
3×04 – The Burglary
3×05 – The Gun
3×06 – The Pot
3×07 – The Floor
3×08 – The Alert
3×09 – The Apology
3×10 – The Labels
3×11 – The Other Vibrator
3×12 – The Musical
3×13 – The Sign (Season Finale)
Link quebrado? Avisem-nos.