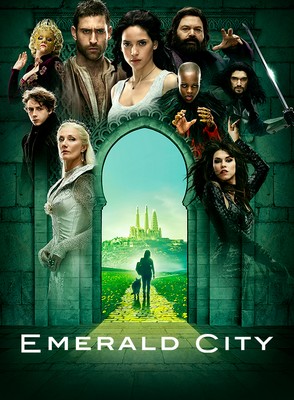 Desesperada por pistas que a ajudem a descobrir a identidade da sua mãe biológica, uma jovem invade um sinistro local subterrâneo em um lugar do Oeste. Sem conseguir completar a sua missão e rodeada pela segurança, a nossa heroína rouba um cão K9 da polícia e dirige noite a dentro, indo em direção a um poderoso tornado. Em um piscar de olhos, ela é transportada para outro mundo, muito longe do nosso – uma terra mística, com reinos sob tensão, guerreiros letais, magia negra e uma batalha sangrenta por supremacia. Essa é a lendária terra de Oz de uma maneira nunca vista antes, onde as bruxas malvadas não ficam mortas por muito tempo e uma Dorothy Gale, de 20 e poucos anos, transforma-se em uma obstinada guerreira, que terá o destino dos reinos em suas mãos. Você não está mais no Kansas, e essa não é a Oz que a sua vó conhece.


Formato: rmvb • Nº de episódios: 10
Áudio: Inglês • Legenda: Português
Download: HTTP • Armazenamento: Pastas
Dificuldade para baixar? Clique Aqui
• Lista de Episódios •
1×01/02 – The Beast Forever / Prison of the Abject
1×03 – Mistress – New – Mistress
1×04 – Science and Magic
1×05 – Everybody Lies
1×06 – Beautiful Wickedness
1×07 – They Came First
1×08 – Lions in Winter
1×09 – The Villain That's Become
1×10 – No Place Like Home (Series Finale)
Link quebrado? Avisem-nos.