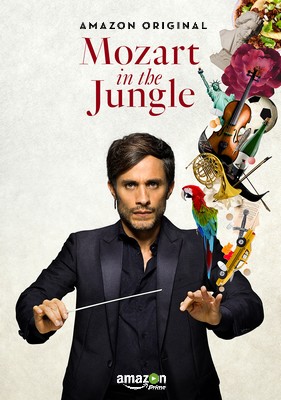 Trata-se de uma dramédia que acompanha a vida de músicos de uma Orquestra Sinfônica. Rodrigo (Gael Garcia Bernal) é um ex-prodígio que está no auge de sua carreira. Contratado como regente, ele substitui Thomas (Malcolm McDowell, de The Mentalist e Franklin & Bash), um regente que já está estabelecido em sua profissão e não vê com bons olhos a chegada do rapaz. Enquanto isso, os músicos da orquestra precisam lidar com essa troca da guarda. Entre eles está Hailey (Lola Kirke), uma jovem oboísta que está iniciando em sua profissão.
No elenco estão Saffron Burrows (My Own Worst Enemy , Marvel's Agents of S.H.I.E.L.D.), Hannah Dunne, Peter Vack (I Just Want My Pants Back), Bernadette Peters (Ugly Betty, Smash), Debra Monk (Damages), Wallace Shawn (Gossip Girl), Nora Arnezeder, Jerry Adler (The Sopranos, The Good Wife), John Hodgman (Bored to Death) e Santino Fontana (Submissions Only), entre outros.


Formato: rmvb • Nº de episódios: 10
Áudio: Inglês • Legenda: Português
Download: HTTP • Armazenamento: Pastas
Dificuldade para baixar? Clique Aqui
• Lista de Episódios •
3×01 – La Fiamma
3×02 – The Modern Piece
3×03 – My Heart Opens to Your Voice
3×04 – Avventura Romantica
3×05 – Now I Will Sing
3×06 – Symphony of Red Tape
3×07 – Not Yet Titled
3×08 – Circles Within Circles
3×09 – Creative Solutions for Creative Lives
3×10 – You're the Best or You F'ing Suck (Season Finale)
Link quebrado? Avisem-nos.