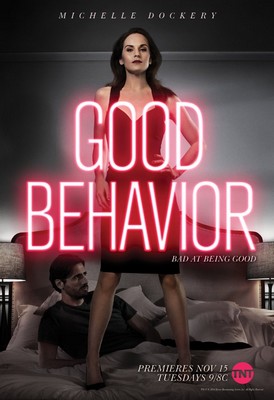 Na história, Letty Dobesh (Michelle Dockery, de Downton Abbey) é uma ladra e vigarista que, recém saindo da cadeia, busca uma forma de reiniciar sua vida. Quando ela descobre que um assassino (Juan Diego Botto, de Zorro, versão anos 90) foi contratado para matar a esposa de um homem, ela tenta evitar o crime, mas acaba se envolvendo em uma relação perigosa com ele.
No elenco também estão Terry Kinney (Oz, Black Box, Show Me a Hero) e Luisa Strus (Wayward Pines, Ned's Declassified School Survival Guide) como Christian e Estelle, um casal que vive em uma cidade rural do interior da Georgia, com Jacob, filho de dez anos de Letty.


Formato: rmvb • Nº de episódios: 10
Áudio: Inglês • Legenda: Português
Download: HTTP • Armazenamento: Pastas
Dificuldade para baixar? Clique Aqui
• Lista de Episódios •
1×01 – So You're Not an English Teacher
1×02 – Only The Best For Mrs. Diaz
1×03 – From Terrible Me
1×04 – Your Mama Had a Hard Night
1×05 – Beautiful Things Deserve Beautiful Things
1×06 – We Pretend We're Stuck
1×07 – The Ballad of Little Santino
1×08 – It Still Fits Bitch
1×09 – For You I'd Go With Strawberry
1×10 – All The Things (Season Finale)
Link quebrado? Avisem-nos.