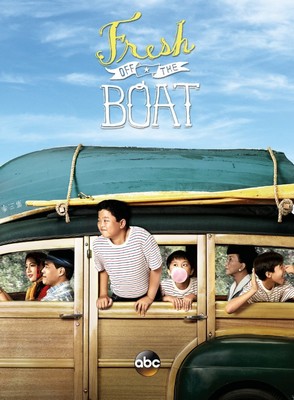 Criada por Nahnatchka Khan (Apartment 23) e Jake Kasdan, a história é inspirada na vida do Chef Eddie Huang.
Situada na década de 1990 e narrada pelo ponto de vista do garoto Eddie (Hudson Yang), a trama gira em torno de uma família chinesa que se muda de Washington para Orlando. Na Flórida, eles tentam realizar o sonho americano enquanto lutam para manter sua identidade cultural e a união familiar.
O pai Louis (Randall Park), proprietário de uma churrascaria, é um homem obcecado por tudo que é americano; a mãe Jessica (Constance Wu) é uma mulher que luta para se adaptar à cultura local, a qual ela muitas vezes não compreende.
A mudança não agradou Eddie que agora precisa fazer novos amigos e ser aceito pelos colegas de escola. Mas nada do que ele tenta funciona.
No elenco também estão Forrest Wheelan, como Emery; e Ian Chen como Evan, irmãos de Eddie.
Formato: rmvb • Nº de episódios: 23
Áudio: Inglês • Legenda: Português
Download: HTTP • Armazenamento: Pastas
Dificuldade para baixar? Clique Aqui
• Lista de Episódios •
3×01 – Coming from America
3×02 – Breaking Chains
3×03 – Louisween
3×04 – Citizen Jessica
3×05 – No Thanks-giving
3×06 – WWJD: What Would Jessica Do?
3×07 – The Taming of the Dads
3×08 – Where are the Giggles?
3×09 – How to Be An American
3×10 – The Best of Orlando
3×11 – Clean Slate
3×12 – Sisters Without Subtext
3×13 – Neighbors with Attitude
3×14 – The Gloves Are Off
3×15 – Living While Eddie
3×16 – Gabby Goose
3×17 – The Flush
3×18 – Time to Get Ill
3×19 – Driving Miss Jenny
3×20 – The Masters
3×21 – Pie vs. Cake
3×22 – This is Us
3×23 – This Isn't Us (Season Finale)
Link quebrado? Avisem-nos.