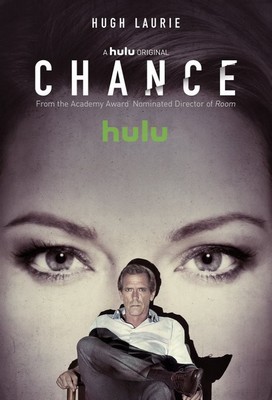 Depois de ser absorvido pelo mundo corrupto da polícia de San Francisco e pelas doenças mentais que investiga como neuropsicólogo forense, Eldon Chance (Hugh Laurie, de Dr. House, The Night Maneger, Veep) comete um erro ao avaliar uma paciente que pode ou não sofrer de personalidades múltiplas. Agora ele deve lidar com o marido abusivo da moça, que também é um policial sem escrúpulos. Chance decai cada vez mais no submundo sombrio da cidade, enquanto tenta lidar com um divórcio litigioso e uma filha adolescente problemática, até se ver explorando os limites das profundezas da mente humana.


Formato: rmvb • Nº de episódios: 10
Áudio: Inglês • Legenda: Português
Download: HTTP • Armazenamento: Pastas
Dificuldade para baixar? Clique Aqui
• Lista de Episódios •
1×01 – The Summer of Love
1×02 – The Axiom of Choice
1×03 – Hiring It Done
1×04 – The Mad Doctor
1×05 – A Still Point in the Turning World
1×06 – The Unflinching Spark
1×07 – Unlocking Your Hidden Powers
1×08 – The House of Space and Time
1×09 – Camera Obscura
1×10 – Fluid Management (Season Finale)
Link quebrado? Avisem-nos.