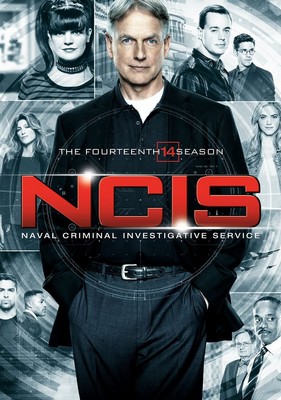 NCIS é um seriado de ação dramático inspirado na famosa série JAG, sobre uma equipe de agentes especiais cuja missão é investigar qualquer crime que tem provas ligadas a pessoas da Marinha, sem levar em consideração cargos e posições.Comandando esta equipe que opera fora do círculo militar está o Agente Especial Leroy Jethro Gibbs (Mark Harmon), um investigador altamente habilidoso, esperto, violento e seguidor de regras para fazer seu trabalho. Com ele está o agente especial Anthony Dinozzo (Michael Weatherly), um ex-detetive de homicídios que se juntou a NCIS há pouco tempo, mas que tem instintos que só surgem ao trabalhar nas ruas. Também fazem parte da equipe a agente Katie Todd (Sasha Alexander), uma bela ex-agente do serviço secreto que já brigou com Gibbs no passado, e a especialista Abby Siuto (Pauley Perette), uma cientista que segue o estilo gótico. O examinador médico Dr. Donald "Ducky" Mallard (David McCallum), é o ultimo a compor esta equipe. De assassinato e espionagem passando por ataques terroristas e submarinos roubados, estes agentes viajarão o mundo para investigar todos os crimes relacionados a Marinha.
Formato: rmvb • Nº de episódios: 24
Áudio: Inglês • Legenda: Português
Download: HTTP • Armazenamento: Pastas
Dificuldade para baixar? Clique Aqui
• Lista de Episódios •
14×01 – Rogue
14×02 – Being Bad
14×03 – Privileged Information
14×04 – Love Boat
14×05 – Philly
14×06 – Shell Game
14×07 – Home Of The Brave
14×08 – Enemy Combatant
14×09 – Pay to Play
14×10 – The Tie That Binds
14×11 – Willoughby
14×12 – Off the Grid
14×13 – Keep Going
14×14 – Nonstop
14×15 – Pandora's Box, Part 1
A história continua no episódio "3×14 – Pandora's Box, Part 2" de NCIS: New Orleans. Baixe clicando AQUI.
14×16 – A Many Splendored Thing
14×17 – What Lies Above
14×18 – M.I.A.
14×19 – The Wall
14×20 – A Bowl of Cherries
14×21 – One Book, Two Covers
14×22 – Beastmaster
14×23 – Something Blue
14×24 – Rendezvous (Season Finale)
Link quebrado? Avisem-nos.