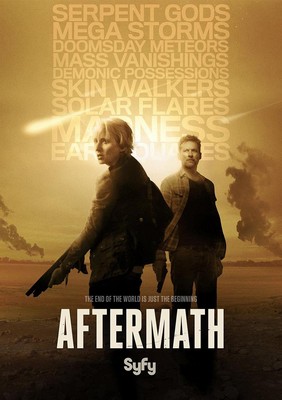 Situada em um período pós-apocalíptico, a história acompanha a vida de Joshua Copeland (James Tupper, de Mercy e Revenge), um professor universitário casado com Karen Copeland (Anne Heche, de Hung e DIG), piloto da Força Aérea, com quem tem três filhos adolescentes, Dana (Julie Sarah Stone, de The Killing), Matt (Levi Meaden, de The Killing, Olympus) e Brianna (Taylor Hickson).
Juntos, esta família precisa sobreviver ao caos que surgiu com o fim da civilização, causada por desastres naturais. Em meio a tudo isso, eles ainda enfrentam o aparecimento de criaturas sobrenaturais.


Formato: rmvb • Nº de episódios: 13
Áudio: Inglês • Legenda: Português
Download: HTTP • Armazenamento: Pastas
Dificuldade para baixar? Clique Aqui
• Lista de Episódios •
1×01 – RVL 6768
1×02 – In Rats Alley
1×03 – In Our Empty Rooms
1×04 – Fever of the Bone
1×05 – A Clatter and a Chatter
1×06 – Madame Sosostris
1×07 – What the Thunder Said
1×08 – Here Is No Water but Only Rock
1×09 – The Barbarous King
1×10 – Hieronymo's Mad Againe
1×11 – Where the Dead Men Lost Their Bones
1×12 – Now That We Talk of Dying
1×13 – Whispers of Immortality (Series Finale)
Link quebrado? Avisem-nos.