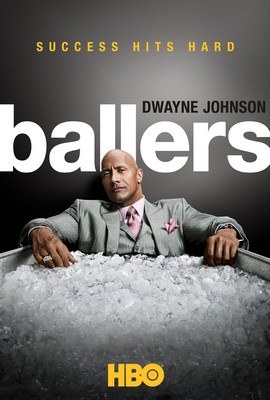 Criada por Steve Levinson (Entourage), Mark Wahlberg, Dwayne Johnson, Dany Garcia e Peter Berg (Friday Night Lights), com roteiro de Levinson.
Na história temos a rotina de vários atletas (tanto aposentados quanto aqueles que ainda estão na ativa) vivendo em Miami. Entre eles, Ricky (John David Washington, filho de Denzel), um jovem competitivo; Vernon (Donovan Carter), um atleta que valoriza mais a família que o trabalho; Charles (Omar Miller, de CSI: Miami), um ex-atleta que está em busca de uma nova carreira; e Spencer (Dwayne Johnson, conhecido como The Rock), um ex-atleta que trabalha com Joe (Rob Corddry, de Childrens Hospital), um consultor financeiro que se esforça muito para conseguir se enquadrar socialmente, embora não tenha noção de como fazer isso.


Formato: rmvb • Nº de episódios: 10
Áudio: Inglês • Legenda: Português
Download: HTTP • Armazenamento: Pastas
Dificuldade para baixar? Clique Aqui
• Lista de Episódios •
2×01 – Face of the Franchise
2×02 – Enter the Temple
2×03 – Elidee
2×04 – World of Hurt
2×05 – Most Guys
2×06 – Saturdaze
2×07 – Everybody Knows
2×08 – Laying in the Weeds
2×09 – Million Bucks in a Bag
2×10 – Game Day (Season Finale)
Link quebrado? Avisem-nos.