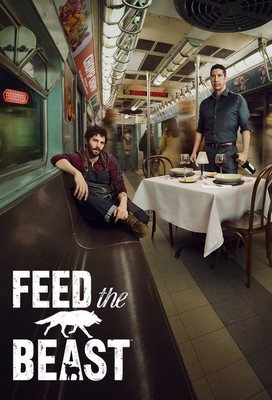 Adaptada por Clyde Phillips (Dexter, Nurse Jackie), a história gira em torno de dois amigos com personalidades opostas. Um deles é Tommy Moran (David Schwimmer, de Friends, American Crime Story), um viúvo especialista em vinhos que tem um filho de dez anos para criar. O outro é Dion Patras (o inglês Jim Sturgess, de Close to the Enemy), um Chef que tem problemas com a Máfia e com a lei. Juntos, eles decidem realizar um antigo sonho: abrir um restaurante.
Para tanto, eles estão dispostos a trair, manipular, coagir e apunhalar pelas costas quem quer que cruze seu caminho. Para Tommy, o restaurante significa dar ao filho a vida que ele não teve; para Dion, o empreendimento é a oportunidade perfeita para pagar sua dívida com a máfia.


Formato: rmvb • Nº de episódios: 10
Áudio: Inglês • Legenda: Português
Download: HTTP • Armazenamento: Pastas
Dificuldade para baixar? Clique Aqui
• Lista de Episódios •
1×01 – Pilot Light
1×02 – Father of the Year
1×03 – Screw You, Randy
1×04 – Secret Sauce
1×05 – Gimme a T
1×06 – The Wild West
1×07 – Tabula Rasa
1×08 – In Lies the Truth
1×09 – Be My Baby
1×10 – Fire (Series Finale)
Link quebrado? Avisem-nos.