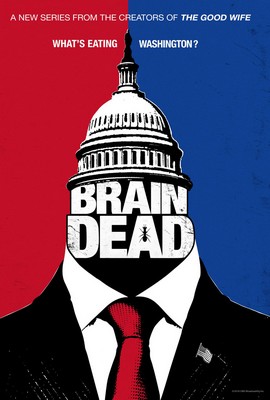 Mesclando comédia com terror, suspense, política e ficção científica, a história acompanha a vida de Laurel (Mary Elizabeth Winstead, de The Returned), filha de um democrata que se afastou de Washington para se tornar uma documentarista. Mas, quando seu irmão Luke (Danny Pino, de Cold Case), um Senador, precisa de apoio político, ela retorna à cidade para trabalhar no Congresso.
Lá, ela descobre que alienígenas comeram o cérebro de uma boa parte dos congressistas e funcionários do poder público, o que levou a uma total paralisação do governo.


Formato: rmvb • Nº de episódios: 13
Áudio: Inglês • Legenda: Português
Download: HTTP • Armazenamento: Pastas
Dificuldade para baixar? Clique Aqui
• Lista de Episódios •
1×01 – The Insanity Principle
1×02 – Playing Politics
1×03 – Goring Oxes
1×04 – Wake Up Grassroots
1×05 – Back to Work
1×06 – Past as Prologue
1×07 – The Power of Euphemism
1×08 – The Path to War Part One
1×09 – Taking on Water
1×10 – The Path to War Part Two
1×11 – Six Points on the New Congressional Budget
1×12 – Can the Top Rebel?
1×13 – The End of All We Hold Dear (Series Finale)
Link quebrado? Avisem-nos.