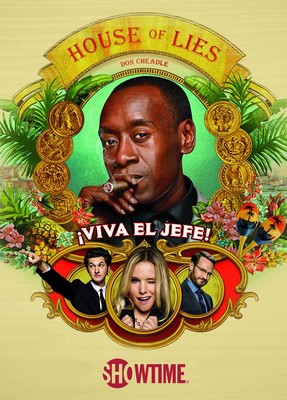 Adaptada por Matthew Carnahan (Dirt) da obra de Martin Kihn, "House of Lies" é estrelada por Don Cheadle, Kristen Bell, Ben Schwartz, Josh Lawson, Dawn Olivieri, Glynn Turman e Richard Schiff, entre outros.
Na história, Marty Kaan é um homem inescrupuloso que comanda uma empresa de consultoria. Seu lema é usar qualquer pessoa ou manipular qualquer situação para satisfazer seus clientes. Mas ele não é o único nesse negócio, na verdade, não é nem o melhor, já que a empresa de sua ex-esposa é considerada a número um.
Formato: rmvb • Nº de episódios: 10
Áudio: Inglês • Legenda: Português
Download: HTTP • Armazenamento: Pastas
Dificuldade para baixar? Clique Aqui
• Lista de Episódios •
5×01 – Creative Destruction Phenomenon
5×02 – Game Theory
5×03 – Holacracy
5×04 – End State Vision
5×05 – Above Board Metrics
5×06 – Johari Window
5×07 – One-Eighty
5×08 – Tragedy of the Commons
5×09 – Violent Agreement
5×10 – No Es Facil (Series Finale)
Link quebrado? Avisem-nos.