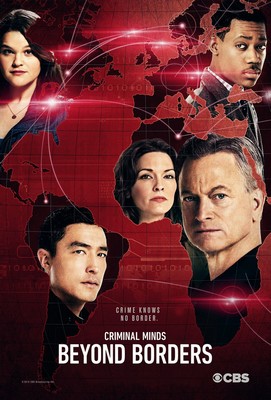 A história gira em torno de uma equipe do FBI que presta auxílio a americanos vivendo algum tipo de problema no exterior. O líder do grupo é Jack Garrett (Gary Sinise, de CSI:NY), um veterano do FBI.
Em sua equipe estão Russ Montgomery (Tyler James Williams, de Everybody Hates Chris, The Walking Dead), um analista de sistemas que trabalha no QG americano enquanto a equipe atua no estrangeiro. Ele também é responsável por entrar em contato com os familiares daqueles que estão precisando de ajuda; Matt Simmons (Daniel Henney, de Revolution), ex-militar que viveu em vários países, o que o levou a aprender a valorizar as diferentes culturas; Clara (Alana De La Garza, de Forever), uma antropóloga; e a Dra. Mae Jarvis (Annie Funke, de The Affair), uma psicóloga forense.


Formato: rmvb • Nº de episódios: 13
Áudio: Inglês • Legenda: Português
Download: HTTP • Armazenamento: Pastas
Dificuldade para baixar? Clique Aqui
• Lista de Episódios •
1×01 – The Harmful One
1×02 – Harvested
1×03 – Denial
1×04 – Whispering Death
1×05 – The Lonely Heart
1×06 – Love Interrupted
1×07 – Citizens of the World
1×08 – De Los Inocentes
1×09 – The Matchmaker
1×10 – IQINISO
1×11 – The Ballad of Nick and Nat
1×12 – El Toro Bravo
1×13 – Paper Orphans (Season Finale)
Link quebrado? Avisem-nos.