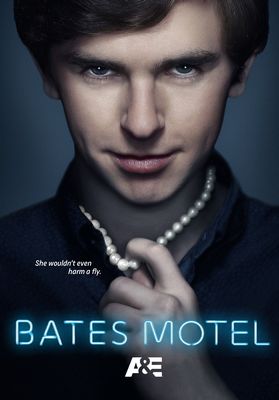 Bates Motel a história antes dos eventos que acompanhamos no filme de 1960 de Alfred Hitchcock, Psicose. A trama contará como Norman Bates (Freddie Higmore) desenvolveu seu lado sombrio e psicótico entre a infância e a adolescência, explicando como o amor de sua mãe, Norma (Vera Farmiga), ajudou a moldar um dos mais conhecidos maníacos da história do cinema.


Formato: rmvb • Nº de episódios: 10
Áudio: Inglês • Legenda: Português
Download: HTTP • Armazenamento: Pastas
Dificuldade para baixar? Clique Aqui
• Lista de Episódios •
4×01 – A Danger to Himself and Others
4×02 – Goodnight, Mother
4×03 – 'Til Death Do You Part
4×04 – Lights of Winter
4×05 – Refraction
4×06 – The Vault
4×07 – There's No Place Like Home
4×08 – Unfaithful
4×09 – Forever
4×10 – Norman (Season Finale)
Link quebrado? Avisem-nos.