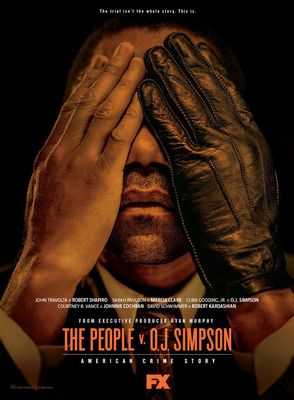 American Crime Story é uma série antológica criada por Scott Alexander e Larry Karaszewski, ambos de The People V. Larry Flynt, com produção de Ryan Murphy (American Horror Story). Cada temporada apresentará uma história diferente, sempre tendo como foco um crime famoso que ocorreu nos EUA. Nessa temporada, o público acompanhará os bastidores do julgamento de O.J. Simpson. O roteiro é uma adaptação do livro The Run of His Life: The People v. O.J. Simpson, de Jeffrey Toobin.
Simpson (Cuba Gooding Jr.) é um ex-jogador de futebol americano acusado de matar sua ex-esposa Nicole (Kelly Dowdle) e o amigo dela, Ron (Jake Koeppl). A história gira em torno do julgamento, iniciando após os crimes terem sido cometidos.
No elenco também estão John Travolta, Bruce Greenwood (Mad Men), Sarah Paulson (American Horror Story), David Schwimmer (Friends), Evan Handler (Californication), Cheryl Ladd (As Panteras), Malcolm-Jamal Warner (Cosby Show), Selma Blair (Anger Management), Jordana Brewster (Dallas), Connie Britton (Nashville), Courtney B. Vance (Law & Order: CI), entre outros.


Formato: rmvb • Nº de episódios: 10
Áudio: Inglês • Legenda: Português
Download: HTTP • Armazenamento: Pastas
Dificuldade para baixar? Clique Aqui
• Lista de Episódios •
1×01 – From the Ashes of Tragedy
1×02 – The Run of His Life
1×03 – The Dream Team
1×04 – 100% Not Guilty
1×05 – The Race Card
1×06 – Marcia, Marcia, Marcia
1×07 – Conspiracy Theories
1×08 – A Jury in Jail
1×09 – Manna From Heaven
1×10 – The Verdict (Season Finale)
Link quebrado? Avisem-nos.