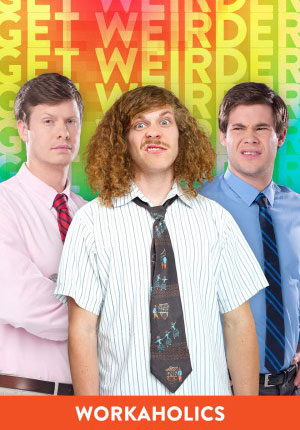 A história gira em torno de três amigos recém saídos do colégio que arranjam emprego como atendentes de telemarketing em uma empresa de telefonia. Adam é a 'alegria da festa' que todo mundo quer ter por perto mas em quem ninguém confia (por bons motivos); Anders é o intelectual que tenta impor regras e se sacrifica, mas sempre perde as oportunidades que aparecem; e Blake é o esquisito, autoconfiante, mal compreendido, que entende todo mundo.


Formato: rmvb • Nº de episódios: 10
Áudio: Inglês • Legenda: Português
Download: HTTP • Armazenamento: Pastas
Dificuldade para baixar? Clique Aqui
• Lista de Episódios •
6×01 – Wolves of Rancho
6×02 – Meth Head Actor
6×03 – Save the Cat
6×04 – Death of a Salesdude
6×05 – Gone Catfishing
6×06 – Going Viral
6×07 – Night at the Dudeseum
6×08 – The Fabulous Murphy Sisters
6×09 – Always Bet on Blake
6×10 – The Nuttin' Professor (Season Finale)
Link quebrado? Avisem-nos.