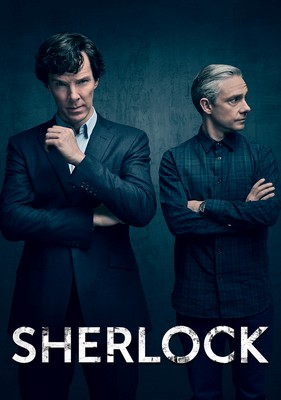 "Sherlock" é uma série da BBC, uma visão moderna para os personagens clássicos da literatura. Criada por Steven Moffat e Gatiss Mark, e estrelada por Benedict Cumberbatch como o novo Sherlock Holmes e Martin Freeman como seu fiel amigo, o Dr. John Watson, além de Rupert Graves como o Inspetor Lestrade. Os detalhes icônicos da história original de Conan Doyle permanecerão, segundo os criadores. A dupla vive no mesmo endereço da Baker Street, 221 B, têm os mesmos nomes e, em algum lugar lá fora, Moriarty está esperando por eles.


Formato: rmvb • Nº de episódios: 03 + 1 especial
Áudio: Inglês • Legenda: Português
Download: HTTP • Armazenamento: Pastas
Dificuldade para baixar? Clique Aqui
• Lista de Episódios •
4×00 – The Abominable Bride
4×01 – The Six Thatchers
4×02 – The Lying Detective
4×03 – The Final Problem (Season Finale)
Link quebrado? Avisem-nos.