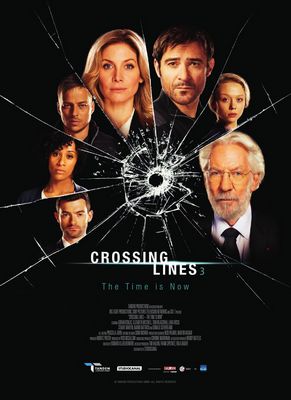 Criada por Ed Bernero (Criminal Minds) e Rola Bauer, a série acompanha as atividades do International Criminal Court, um equivalente europeu do FBI. Sediada na Holanda, sua missão é a de investigar crimes em série que são cometidos em diversos países da Europa, levando os responsáveis à justiça. A equipe de campo é liderada pelo ex-policial de Nova Iorque Carl Hickman (William Fichtner, de Prison Break).
No elenco também estão Marc Lavoine (The Good Thief), Gabriella Pession (Wilfred), Tom Wlaschiha (Game Of Thrones), Genevieve O'Reill, Richard Flood (Titanic: Blood & Steel), Moon Dailly e Donald Sutherland (Dirty Sexy Money).


• Lista de Episódios •
3×01/02 – Redux / Whistleblower
3×03 – Dragon
3×04 – In Loco Parentis
3×05 – Recoil
3×06 – Executioner
3×07 – Lost and Found
3×08 – Heat
3×09 – Expose
3×10 – Enemy of the People
3×11 – Penalty
3×12 – Obscura (Season Finale)
Link quebrado? Avisem-nos.