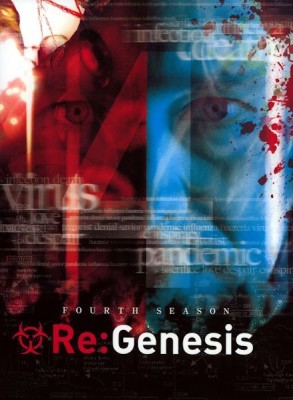 O futuro está aqui: bioterrorismo, bebês e alimentos manipulados geneticamente. De repente, a humanidade tem o poder de brincar de Deus. Progresso ou loucura? Será que a ciência moderna será nossa salvação ou o nosso fim?
A série ReGenesis é um drama que abordam os trabalhos do NorBAC, uma organização formada para investigar os avanços questionáveis na área de biotecnologia. A caixa de Pandora da biotecnologia está aberta. Ela representa a nova corrida do ouro – um jogo de altos lucros e imenso poder aos participantes, entre eles, os governos, as empresas farmacêuticas multinacionais, os estados corruptos e os terroristas. Não há como voltar atrás.


• Lista de Episódios •
4×01 – TB or not TB
4×02 – La Consecuencia
4×03 – Hep Burn and Melnikov
4×04 – The Kiss
4×05 – Suspicious Minds
4×06 – Race Fever
4×07 – Hearts and Minds
4×08 – Brood 14
4×09 – Unbottled
4×10 – What It Feels Like
4×11 – Bloodless
4×12 – The Sounds of Science
4×13 – The Truth (Series Finale)
Link quebrado? Avisem-nos.