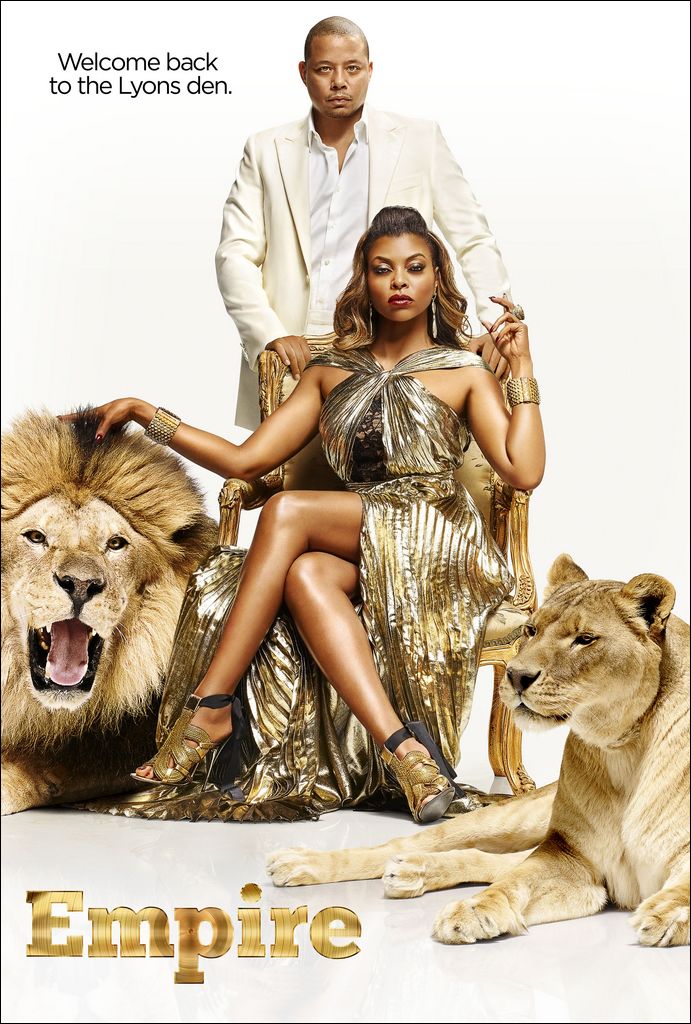 Série criada por Danny Strong, Lee Daniels e Brian Grazer. Situada no mundo do hip hop, a história gira em torno de Lucious Lyon (Terrence Howard, de Sparks e Law & Order: Los Angeles), um homem que se fez nas ruas, onde nunca fugiu de uma briga. Lucious se tornou um músico famoso e um empresário carismático, que utiliza qualquer meio necessário para defender seu império. Agora Lucious está prestes a dar um grande passo em seus negócios: transformar a Empire Entertainment em uma empresa de capital aberto.
Enquanto isso, Cookie (Taraji P. Henson, de Person of Interest), sua ex-sócia e ex-esposa deixa a prisão por bom comportamento. Após passar dezessete anos na cadeia por tráfico de drogas, ela exige sua parte nos negócios.
O sonho de Cookie é ver seu filho Jamal (Jussie Smollett) no comando das empresas. Mas o fato dele ser homossexual não agrada o pai, que prefere o filho mais novo (Bryshere Y. Gray, nome do rapper Yazz the Greatest), um jovem arrogante. Lucious também é pai de Andre (Trai Byers, visto em 90210), um jovem brilhante porém com uma personalidade obscura, casado com Rhonda (Kaitlin Doubleday), uma mulher manipuladora que está determinada a conseguir que seu marido assuma os negócios do pai.
Formato: rmvb • Nº de episódios: 18
Áudio: Inglês • Legenda: Português
Download: HTTP • Armazenamento: Pastas
Dificuldade para baixar? Clique Aqui
• Lista de Episódios •
2×01 – The Devils Are Here
2×02 – Without a Country
2×03 – Fires of Heaven
2×04 – Poor Yorick
2×05 – Be True
2×06 – A High Hope for a Low Heaven
2×07 – True Love Never
2×08 – My Bad Parts
2×09 – Sinned Against
2×10 – Et Tu, Brute?
2×11 – Death Will Have His Day
2×12 – A Rose by Any Other Name
2×13 – The Tameness of a Wolf
2×14 – Time Shall Unfold
2×15 – More Than Kin
2×16 – The Lyon Who Cried Wolf
2×17 – Rise by Sin
2×18 – Past Is Prologue (Season Finale)
Link quebrado? Avisem-nos.