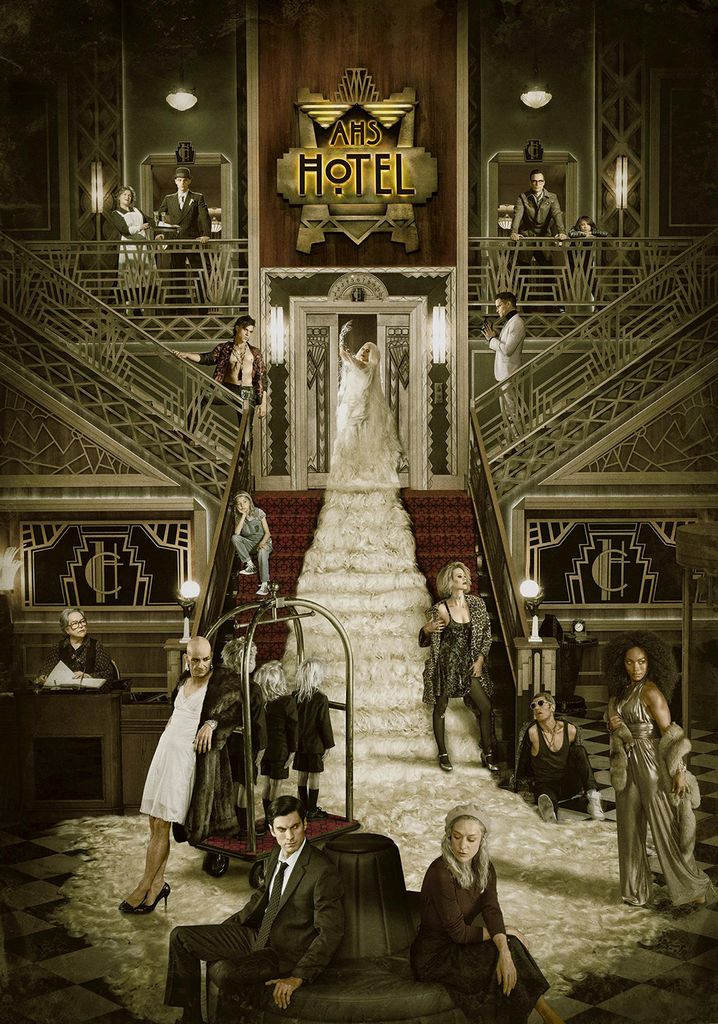 A história será situada no Hotel Cortez em Los Angeles, estabelecimento de propriedade da Condessa (Lady Gaga), uma mulher glamourosa e rica que adora arte, moda e pessoas. Para manter sua beleza e vigor, ela faz uso de uma dieta à base de sexo e sangue. Utilizando uma luva com garras, Condessa mata suas presas.
No elenco também estão Angela Bassett, Matt Bomer, Finn Wittorck, Evan Peters, Kathy Bates, Wes Bentley, Richard T. Jones, Chloe Sevigny, Naomi Campbell, Max Greenfield, Sarah Paulson, Cheyenne Jackson, Lily Rabe, Darren Criss, Emma Roberts, Helena Mattsson, Denis O'Hare e Christine Estabrook.


Formato: rmvb • Nº de episódios: 12
Áudio: Inglês • Legenda: Português
Download: HTTP • Armazenamento: Pastas
Dificuldade para baixar? Clique Aqui
• Lista de Episódios •
5×01 – Checking In
5×02 – Chutes and Ladders
5×03 – Mommy
5×04 – Devil's Night
5×05 – Room Service
5×06 – Room 33
5×07 – Flicker
5×08 – The Ten Commandments Killer
5×09 – She Wants Revenge
5×10 – She Gets Revenge
5×11 – Battle Royale
5×12 – Be Our Guest (Season Finale)
Link quebrado? Avisem-nos.