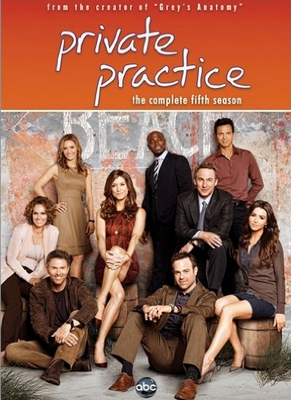 Spin-off da aclamada Grey's Anatomy, 'Private Practice' mostra como é a vida da Dra. Addison Montgomery, que deixou para trás o Seattle Grace Hospital, o casamento com Derek "Mc Dreamy" e seu relacionamento com Mark "McSteamy", mudando-se para Santa Monica. Na nova cidade, Addison reencontra um casal de amigos da faculdade. Eles acabaram de se separar e a convidam para trabalhar na Oceanside Wellness Center. Nesta clínica particular, ela vai conviver com um atraente especialista em medicina alternativa, um pediatra que tem vários casos amorosos, um ginecologista que não entende nada de mulheres e uma terapeuta que tem dúvidas sobre os benefícios de sua profissão. Felizmente, na sua vida profissional de médicos, todos são dedicados e bem-sucedidos – na sua vida pessoal é que eles precisam de ajuda.


Formato: rmvb • Nº de episódios: 22
Áudio: Inglês • Legenda: Português
Download: HTTP • Armazenamento: Pastas
Dificuldade para baixar? Clique Aqui
• Lista de Episódios •
5×01 – God Laughs
5×02 – Breaking the Rules
5×03 – Deal With It
5×04 – Remember Me
5×05 – Step One
5×06 – If I Hadn't Forgotten
5×07 – Don't Stop 'Till You Get Enough
5×08/09 – Who We Are / The Breaking Point
5×10 – Are You My Mother?
5×11 – The Standing Eight Count
5×12 – Losing Battles
5×13 – The Time Has Come
5×14 – Too Much
5×15 – You Break My Heart
5×16 – Andromeda
5×17 – The Letting Go
5×18 – It Was Inevitable
5×19 – And Then There Was One
5×20 – True Colors
5×21 – Drifting Back
5×22 – Gone Baby, Gone (Season Finale)
Link quebrado? Avisem-nos.