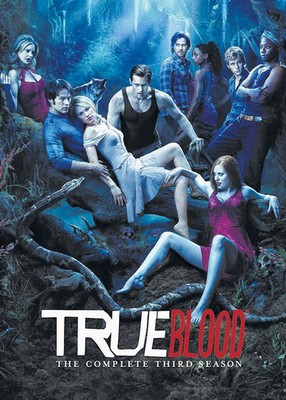 A série mostra Sookie Stackhouse, uma garçonete, da Louisianna, que pode ler os pensamentos das pessoas. Sua vida vira de ponta-cabeça quando ela conhece o vampiro Bill, que aparece no seu trabalho, o Bar Marlotte, dois anos depois dos vampiros "saírem do caixão" em rede nacional de televisão. Graças especialmente à criação por pesquisadores Japoneses de um sangue sintético chamado "True Blood" (que dá nome à série) os vampiros agora, com sua existência revelada ao mundo, lutam por direitos civis e o reconhecimento da sociedade, enfrentando seus medos e preconceitos.


Formato: rmvb • Nº de episódios: 12
Áudio: Inglês • Legenda: Português
Download: HTTP • Armazenamento: Pastas
Dificuldade para baixar? Clique Aqui
• Lista de Episódios •
3×01 – Bad Blood
3×02 – Beautifully Broken
3×03 – It Hurts Me Too
3×04 – 9 Crimes
3×05 – Trouble
3×06 – I Got a Right to Sing the Blues
3×07 – Hitting the Ground
3×08 – Night on the Sun
3×09 – Everything Is Broken
3×10 – I Smell a Rat
3×11 – Fresh Blood
3×12 – Evil Is Going On (Season Finale)
Link quebrado? Avisem-nos.