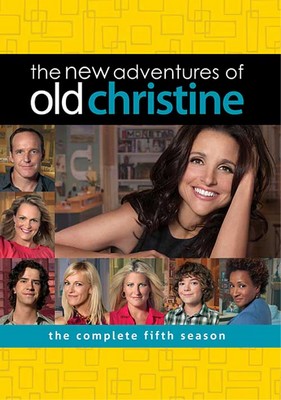 Christine é uma mãe divorciada e trabalhadora que consegue conciliar com sucesso e estresse os fatos de educar o seu filho e manter o seu trabalho. Christine é proprietária de uma academia para mulheres, tem um filho de oito anos, que foi aceito em uma elegante escola particular, e também um irmão mais novo, Matthew, que com seus vintes e tantos anos ainda mora com ela e lhe serve como babá. Christine se dá bastante com seu ex-marido, Richard, inclusive melhor do que quando estavam casados, mas sua vida se tornou um pouco mais complicada quando Richard traz para sua vida a sua nova namorada, uma linda jovem impossível de se odiar. E para arrematar também se chama Christine, a jovem Christine. Agora, a velha Christine se dá conta de que seu ex deu continuidade à sua vida e chegou a hora dela seguir com a sua também.


Formato: rmvb • Nº de episódios: 21
Áudio: Inglês • Legenda: Português
Download: HTTP • Armazenamento: Pastas
Dificuldade para baixar? Clique Aqui
• Lista de Episódios •
5×01 – Bahamian Rhapsody
5×02 – Burning Love
5×03 – The Mole
5×04 – For Love or Money
5×05 – Doctor Little Man
5×06 – The Curious Case Of Britney B
5×07 – Nuts
5×08 – Love Means Never Having To Say You're Crazy
5×09 – I Love Woo, I Hate Who
5×10 – Old Christine Meets Young Frankenstein
5×11 – It's Beginning to Stink a Lot Like Christmas
5×12 – A Whale of a Tale
5×13 – Truth or Dare
5×14 – A Family Unfair
5×15 – Sweet Charity
5×16 – Subway, Somehow
5×17 – Up In the Airport
5×18 – Revenge Makeover
5×19 – I Love What You Do for Me
5×20 – Scream
5×21 – Get Smarter (Series Finale)
Link quebrado? Avisem-nos.