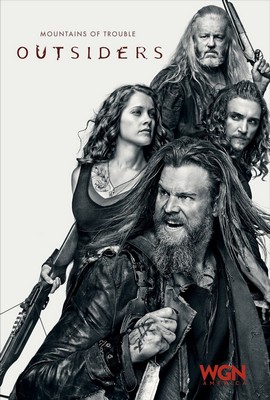 Criada por Peter Mattei, com produção de Peter Tolan (Rescue Me) e do ator Paul Giamatti (John Adams e Billions).
Outsiders é centrada no clã dos Farrell, uma família de forasteiros que moram nas montanhas de Appalachia, no estado da Virgínia, desde sempre. Vivendo, literalmente, acima da lei em sua casa no topo da montanha, eles protegem o próprio mundo e defendem seus costumes usando todos os meios necessários.
No elenco estão David Morse (John Adams, True Detective), Joe Anderson (The River, Hannibal), Ryan Hurst (Sons of Anarchy, Bates Motel), Kyle Gallner (Veronica Mars), Christina Jackson (Deception, Boardwalk Empire), Thomas M. Wright (Top of the Lake, The Bridge US), Gillian Alexy (Damages, Royal Pains), Phyllis Somerville (The Big C) e Francie Swift (Gossip Girl, Hostages).