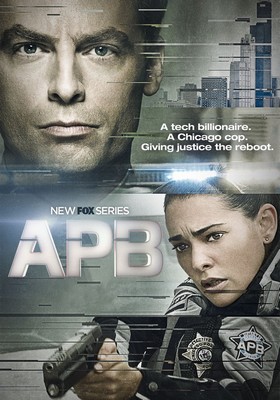 A.P.B. é uma série de David Slack (Person Of Interest) e Len Wiseman (Sleepy Hollow, Lucifer). A história foi inspirada na matéria Who Runs the Streets of New Orleans, de David Amsden, publicada pelo The New York Times em 2015.
Quando a mulher por quem era apaixonado é assassinada, Gideon Reed (Justin Kirk, de Weeds), um bilionário que fez sua fortuna no ramo das novas tecnologias, decide adquirir uma delegacia de polícia cheia de problemas. Assim, ele utiliza uma nova abordagem para tentar colocar os policiais na linha.
Na delegacia trabalham o Sargento Tom Murphy (Eric Winter, de The Mentalist, The Witches of East End), um sujeito durão mas com um grande coração. Tom é casado com a detetive da homicídios Amelia Murphy (Natalie Martinez, de Kingdom, Under the Dome), com quem tem dois filhos.