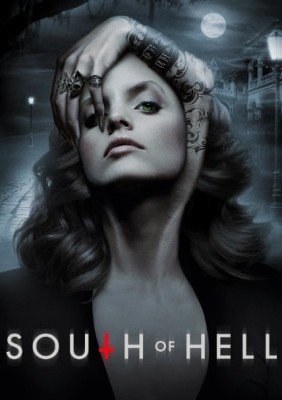 A história é situada em Savannah, na Georgia, onde mora Maria Abascal (Mena Suvari, vista em Chicago Fire e Six Feet Under), uma caçadora de demônios que trabalha ao lado de seu irmão David (Zachary Booth, de Damages), um viciado em heroína e em mulheres perturbadas.
Mas Maria também carrega um demônio dentro de si. Seu nome é Abigail, que se alimenta da energia dos demônios que Maria consegue exorcizar de outros hospedeiros. Enquanto Maria luta para se livrar de Abigail, esta faz tudo o que está a seu alcance para continuar habitando seu corpo.
David e Maria são filhos de Enos Abascal (Bill Irwin, de CSI), líder manipulador de um culto de adoração ao demônio, conhecido como Order of Everlasting.
No elenco também estão Drew Moerlein, Lamman Rucker (Meet The Browns), Paulina Singer (How To Make It In America), Lydia Hearst e Lauren Vélez (Dexter).