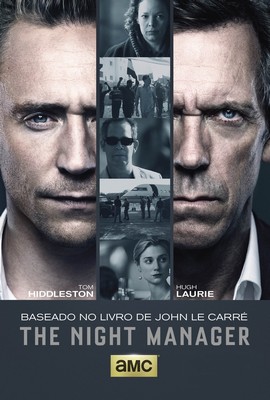 Na história, Jonathan Pine (Tom Hiddleston, de The Hollow Crown, Wallander) é um ex-soldado britânico que agora trabalha em um hotel. Um dia, Pine conhece Sophie (Aure Atika, de World Without End), uma mulher francesa de origem árabe. Ela lhe fornece documentos que incriminam Richard Onslow Roper (Hugh Laurie, de House, Veep) um britânico que fez fortuna no mercado negro vendendo armas.
Depois que Pine passa os documentos para uma agência de inteligência britânica, Sophie é assassinada. Buscando vingar a morte da moça, Pine aceita se infiltrar no mundo do crime para tentar acabar com as atividades de Roper. Mas a operação fica comprometida quando uma disputa entre as agências de inteligência britânica tem início.
No elenco também estão Tom Hollander (Rev.), Elizabeth Debicki (The Kettering Incident), Olivia Colman (Broadchurch, Rev.), Neil Morrissey (Line of Duty, Skins) e Tobias Menzies (Outlander, Game of Thrones), entre outros.