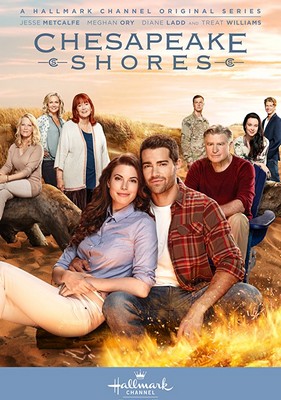 Abby O'Brien Winters (Meghan Ory, de Once Upon a Time) retorna à Chesapeake Shores quando recebe um telefonema apavorado de sua irmã Jess (Laci J Mailey, de Falling Skies), que renovou a pousada Eagle Point. A cidade Maryland, que seu pai construiu, tem muitas lembranças tristes e Abby, graças à sua carreira exigente, divórcio e filhas gêmeas pequenas, não teve tempo de sobra para ajudar. Salvando o negócio da família, significa lidar não só com a sua família fraturada, mas também com Trace Riley (Jesse Metcalfe, de Desperate Housewives, Dallas), o homem que ela deixou há dez anos. Trace inicialmente coloca um obstáculo, mas torna-se um aliado inesperado e uma segunda chance de encontrar o amor. Baseado na série de livros de Sherryl Woods.
Formato: MP4 • Nº de episódios: 10
Áudio: Inglês • Legenda: Português
Download: HTTP • Armazenamento: Pastas
Dificuldade para baixar? Clique Aqui
• Lista de Episódios •
2×01 – Secrets, Lies, and School Supplies
2×02 – Pasts and Presents
2×03 – Photographs and Memories
2×04 – It's Always Nashville
2×05 – Buried Treasures
2×06 – Grand Openings
2×07 – All Our Yesterdays
2×08 – Forest Through the Trees
2×09 – The Royal Court
2×10 – Freefall (Season Finale)
Link quebrado? Avisem-nos.