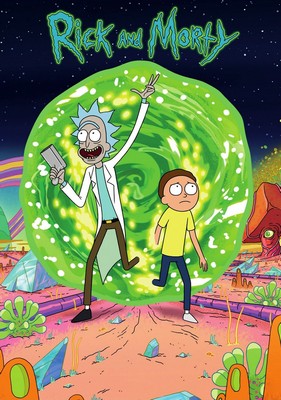 Rick and Morty é um desenho de ficção-científica criado por Dan Harmon (criador de Community) e Justin Roiland para o canal Adult Swim.
Rick é um velho mentalmente desequilibrado, mas dotado de um enorme talento científico, que recentemente se reconectou com sua família. Ele passa a maior parte do tempo envolvido em aventuras perigosas pelo espaço e em universos alternativos, sempre acompanhado de seu pequeno neto Morty.
Toda essa confusão, aliada à já instável vida familiar de Morty, começa a causar muitos problemas com os seus familiares e a escola de Morty.


Formato: MP4 • Nº de episódios: 11
Áudio: Inglês • Legenda: Português
Download: HTTP • Armazenamento: Pastas
Dificuldade para baixar? Clique Aqui
• Lista de Episódios •
1×01 – Pilot
1×02 – Lawnmower Dog
1×03 – Anatomy Park
1×04 – M. Night Shaym-Aliens!
1×05 – Meeseeks and Destroy
1×06 – Rick Potion #9
1×07 – Raising Gazorpazorp
1×08 – Rixty Minutes
1×09 – Something Ricked This Way Comes
1×10 – Close Rick-counters of the Rick Kind
1×11 – Ricksy Business (Season Finale)
Link quebrado? Avisem-nos.