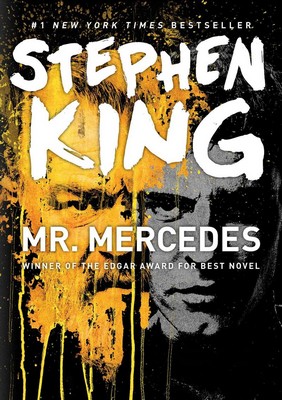 Baseada na obra homônima de Stephen King, Mr. Mercedes vai acompanhar Brady Hartsfield (Harry Treadaway, de Penny Dreadful), um motorista de caminhão de sorvete que, secretamente, é um assassino culpado pelo evento conhecido como Assassinato do Mercedes, quando ele matou oito pessoas avançando de carro pela multidão. Meses depois, ele retorna para atormentar o detetive Bill Hodges. Este, deprimido e atormentado pela culpa de não ter conseguido solucionar o caso, será obrigado a sair da aposentadoria ao receber uma carta anônima de Hartsfield, se identificando como o culpado. Assim, a narrativa mergulha na psicótica e obsessiva mente do assassino enquanto descreve uma luta entre o bem e o mal.
Formato: MP4 • Nº de episódios: 10
Áudio: Inglês • Legenda: Português
Download: HTTP • Armazenamento: Pastas
Dificuldade para baixar? Clique Aqui
• Lista de Episódios •
1×01 – Pilot
1×02 – On Your Mark
1×03 – Cloudy, With a Chance of Mayhem
1×04 – Gods Who Fall
1×05 – The Suicide Hour
1×06 – People in the Rain
1×07 – Willow Lake
1×08 – From the Ashes
1×09 – Ice Cream, You Scream, We All Scream
1×10 – Jibber-Jibber Chicken Dinner (Season Finale)
Link quebrado? Avisem-nos.