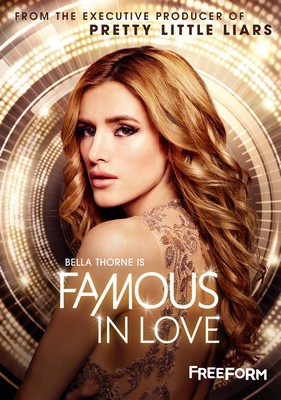 Baseado na série literária de Rebecca Serle, a história acompanha a jovem estudante Paige (Bella Thorne), que vence uma acirrada audição para estrelar um dos maiores filmes de Hollywood. Mas aquilo que seria o sonho de toda garota começa a causar problemas quando a protagonista precisa equilibrar sua nova carreira com a vida acadêmica e os antigos amigos.
Formato: rmvb • Nº de episódios: 10
Áudio: Inglês • Legenda: Português
Download: HTTP • Armazenamento: Pastas
Dificuldade para baixar? Clique Aqui
• Lista de Episódios •
1×01 – Pilot
1×02 – A Star is Torn
1×03 – Not So Easy A
1×04 – Prelude to a Diss
1×05 – Some Like It Not
1×06 – Found in Translation
1×07 – Secrets & Pies
1×08 – Crazy Scripted Love
1×09 – Fifty Shades of Red
1×10 – Leaving Los Angeles (Season Finale)
Link quebrado? Avisem-nos.