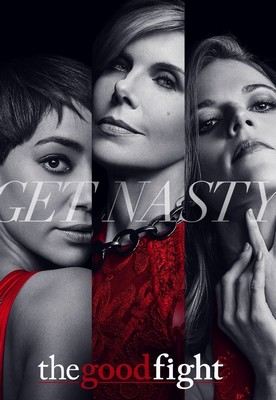 A história tem início um ano após os fatos ocorridos no final de The Good Wife. Um grande escândalo financeiro destruiu a carreira de Maia (Rose Leslie, de Game of Thrones, Downton Abbey), uma advogada recém formada que tem Diane Lockhart (Christine Baranski) como mentora. O mesmo escândalo levou Diane a perder suas economias, bem como sua posição na Lokhart & Lee. Assim, ela e Maia se unem a Lucca Quinn (Cush Jumbo) em um escritório de advocacia.
Diane também leva para trabalhar com ela Marissa Gold (Sarah Steele), filha de Eli, que inicia como sua secretária mas logo se torna a investigadora dos casos em que o escritório atua.
Formato: rmvb • Nº de episódios: 10
Áudio: Inglês • Legenda: Português
Download: HTTP • Armazenamento: Pastas
Dificuldade para baixar? Clique Aqui
• Lista de Episódios •
1×01 – Inauguration
1×02 – First Week
1×03 – The Schtup List
1×04 – Henceforth Known as Property
1×05 – Stoppable: Requiem for an Airdate
1×06 – Social Media and Its Discontents
1×07 – Not So Grand Jury
1×08 – Reddick v Boseman
1×09 – Self Condemned
1×10 – Chaos (Season Finale)
Link quebrado? Avisem-nos.