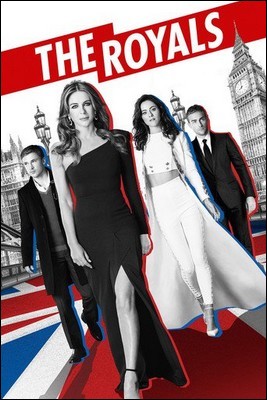 Criada por Mark Schwahn (One Tree Hill), Brian Robbins e Joe Davola (One Tree Hill, Smallville), com roteiro de Schwahn, a história gira em torno de uma fictícia família da realeza britânica e a forma como ela se relaciona com o mundo das celebridades, corrompido pelo poder e pelo dinheiro.
Depois que o Príncipe Robert, um monarca amado pelo povo, é acidentalmente morto durante seu treinamento militar, seu irmão, Príncipe Liam (William Moseley) se torna o próximo na linha de sucessão. Liam é apaixonado pela americana Ophelia (Merritt Patterson, Ravenswood), filha de Ted (Oliver Milburn, de Mistresses), o chefe de segurança da família real.
A relação de Ophelia com seu filho não agrada a Rainha Helena (Elizabeth Hurley, de Gossip Girl), que passa por problemas em seu casamento com Simon (Vincent Regan, de Strike Back e Atlantis). Sua outra filha, a Princesa Eleanor (Alexandra Park), uma jovem que adora uma festa, desperta o interesse de Jasper (Tom Austen, de Beaver Falls e The Borgias), um dos guardas de segurança do Palácio.
Formato: rmvb • Nº de episódios: 10
Áudio: Inglês • Legenda: Português
Download: HTTP • Armazenamento: Pastas
Dificuldade para baixar? Clique Aqui
• Lista de Episódios •
3×01 – Together With Remembrance of Ourselves
3×02 – Passing Through Nature to Eternity
3×03 – Aye, There's the Rub
3×04 – Our (Late) Dear Brother's Death
3×05 – Born to Set it Right
3×06 – More Than Kin, and Less Than Kind
3×07 – The Counterfeit Presentment of Two Brothers
3×08 – In the Same Figure, Like the King That's Dead
3×09 – O, Farewell, Honest Soldier
3×10 – To Show My Duty in Your Coronation (Season Finale)
Link quebrado? Avisem-nos.