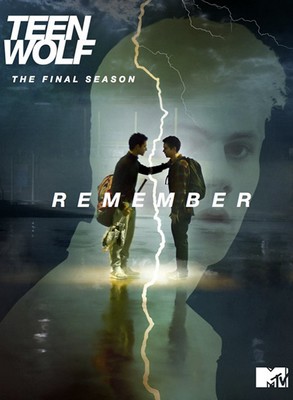 Scott é um cara normal até que uma mordida muda sua vida para sempre. Agora ele se esforça para compreender o que é e o que vai se tornar. Será que ele é mais lobo que humano – ou será o contrário? Qualquer que seja a resposta, não será fácil. Scott vai ter que controlar seus impulsos, mas principalmente o medo que sente de perder o controle. Teen Wolf vai mostrar as tentativas dele em andar na linha entre o que ele quer e o que não pode ter. Será que a mordida foi um presente ou uma maldição? E o que isso tudo significa para o seu relacionamento com Allison, a misteriosa nova garota na cidade? Só o tempo dirá se ele deve abraçar seus novos poderes ou temê-los.
Formato: rmvb • Nº de episódios: 20
Áudio: Inglês • Legenda: Português
Download: HTTP • Armazenamento: Pastas
Dificuldade para baixar? Clique Aqui
• Lista de Episódios •
6×01 – Memory Lost
6×02 – Superposition
6×03 – Sundowning
6×04 – Relics
6×05 – Radio Silence
6×06 – Ghosted
6×07 – Heartless
6×08 – Blitzkrieg
6×09 – Memory Found
6×10 – Riders on the Storm
6×11 – Said The Spider To The Fly
6×12 – Raw Talent
6×13 – After Images
6×14 – Face-to-Faceless
6×15 – Pressure Test
6×16 – Triggers
6×17 – Werewolves of London
6×18 – Genotype
6×19 – Broken Glass
6×20 – The Wolves of War (Series Finale)

Link quebrado? Avisem-nos.