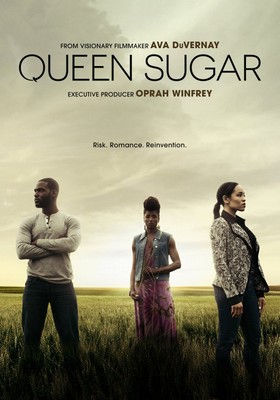 Direção de Ava DuVernay (Selma) e produção executiva de Oprah Winfrey.
A história narra a trajetória de três irmãos: Charley Bordelon West (Dawn-Lyen Gardner, de Viper), a agente do marido, um astro da NBA; Nova Bordelon (Rutina Wesley, de True Blood), uma jornalista e ativista de Nova Orleans; e Ralph Angel Bordelon (Kofi Siriboe, de Awkward), um ex-detento em busca de redenção.
Após a morte do pai, eles herdam uma fazenda de plantação de cana de açúcar na Louisiana. Assim, os três decidem se unir, enfrentando todo tipo de dificuldades que surgem para manter a propriedade e torná-la lucrativa.


Formato: rmvb • Nº de episódios: 13
Áudio: Inglês • Legenda: Português
Download: HTTP • Armazenamento: Pastas
Dificuldade para baixar? Clique Aqui
• Lista de Episódios •
1×01 – First Things First
1×02 – Evergreen
1×03 – Thy Will Be Done
1×04 – The Darker Sooner
1×05 – By Any Chance
1×06 – As Promised
1×07 – In No Uncertain Terms
1×08 – Where With All
1×09 – Next to Nothing
1×10 – So Far
1×11 – All Good
1×12 – Far Too Long
1×13 – Give Us This Day (Season Finale)
Link quebrado? Avisem-nos.