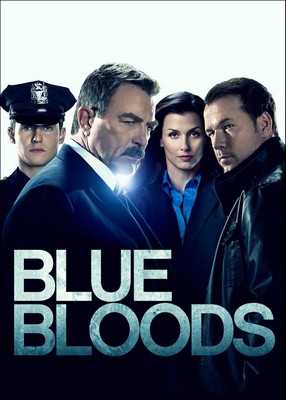 A história gria em torno de uma família de policiais da cidade de Nova Iorque. Frank Reagan (Tom Selleck), chefe de polícia atual, é filho de Henry (Len Cariou), chefe aposentado. Frank é pai de Danny (Donnie Wahlberg), policial, veterano da Guerra do Iraque, que de vez em quando utiliza táticas não ortodoxas para realizar seu trabalho. A outra filha de Frank é Erin (Bridget Moynahan), assistente da promotoria e mãe solteira. Jamie (Will Estes) é o filho mais novo, recém formado em Direito pela Harvard; mas, o rapaz decide abandonar seu futuro como advogado para se tornar, também, um policial.
A harmonia dessa família está com os dias contados, pois Jamie passa a fazer parte de uma equipe clandestina de investigação, que procura pelos podres da polícia.
Formato: rmvb • Nº de episódios: 22
Áudio: Inglês • Legenda: Português
Download: HTTP • Armazenamento: Pastas
Dificuldade para baixar? Clique Aqui
• Lista de Episódios •
7×01 – The Greater Good
7×02 – Good Cop, Bad Cop
7×03 – The Price of Justice
7×04 – Mob Rules
7×05 – For the Community
7×06 – Whistleblowers
7×07 – Guilt by Association
7×08 – Personal Business
7×09 – Confessions
7×10 – Unbearable Loss
7×11 – Genetics
7×12 – Not Fade Away
7×13 – The One That Got Away
7×14 – In and Out
7×15 – Lost Souls
7×16 – Hard Bargain
7×17 – Shadow of a Doubt
7×18 – A Deep Blue Goodbye
7×19 – Love Lost
7×20 – No Retreat No Surrender
7×21 – Foreign Interference
7×22 – The Thin Blue Line (Season Finale)
Link quebrado? Avisem-nos.