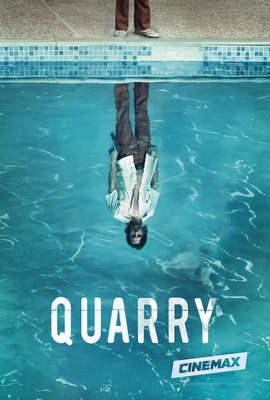 Um fuzileiro naval e atirador de elite retorna ao lar depois da Guerra do Vietnã e espera que todos o recebam como herói, mas se vê rechaçado pela sociedade e por seus entes queridos. Desiludido, ele entra para um grupo de assassinos de aluguel que o expõe à intrincada rede de corrupção que existe no Mississippi. A série é baseada na franquia literária Quarry, de Max Allan Collins.
Formato: rmvb • Nº de episódios: 08
Áudio: Inglês • Legenda: Português
Download: HTTP • Armazenamento: Pastas
Dificuldade para baixar? Clique Aqui
• Lista de Episódios •
1×01 – You Don't Miss Your Water
1×02 – Figure Four
1×03 – A Mouthful of Splinters
1×04 – Seldom Realized
1×05 – Coffee Blues
1×06 – His Deeds Were Scattered
1×07 – Carnival of Souls
1×08 – Nuoc Cha Da Mon (Series Finale)
Link quebrado? Avisem-nos.