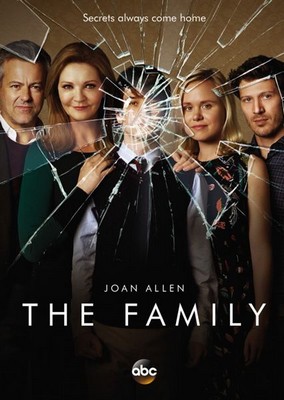 Quando Adam (Liam James, de The Killing) reaparece após ter sido dado como morto há mais de uma década, sua família entra em crise. Enquanto ele é bem recebido pela comunidade e o homem (Andrew McCarthy, de Kingdom Hospital e Lipstick Jungle) que foi condenado por seu assassinato é libertado, o policial responsável pela investigação de seu desaparecimento assume a missão de descobrir o que realmente aconteceu.
No dia em que desapareceu, Adam estava na companhia de sua irmã Willa (Alison Pill, de The Pillars of the Earth e The Newsroom), que sempre se culpou pelo que aconteceu. Atualmente, ela trabalha como diretora da campanha de sua mãe Claire (Joan Allen, de Luck e The Killing), que decide utilizar a história da volta do filho para alavancar seu retorno à carreira política. Claire é casada com John (Rupert Graves, de The White Queen e Sherlock), um homem que nos últimos doze anos vem publicando uma série de livros nos quais compartilha com o público sua dor pela perda do filho.
No elenco também estão Zach Gilford (Friday Night Lights, Off the Map, The Mob Doctor) como Danny, o irmão mais velho de Adam, um homem autodestrutivo; Margot Bingham (Matador, Boardwalk Empire) como Nina, sargento da polícia com boa reputação no departamento, mas isto não significa que todos gostem dela; Floriana Lima (The Mob Doctor, Allegiance) como uma repórter do jornal local.


Formato: rmvb • Nº de episódios: 12
Áudio: Inglês • Legenda: Português
Download: HTTP • Armazenamento: Pastas
Dificuldade para baixar? Clique Aqui
• Lista de Episódios •
1×01 – Pilot
1×02 – All You See Is Dark
1×03 – Of Puppies and Monsters
1×04 – Feathers or Steel
1×05 – I Win
1×06 – Nowhere Man
1×07 – All the Livelong Day
1×08 – Sweet Jane
1×09 – Betta Male
1×10 – Fun Ways to Tell Boyfriend You're Pregnant
1×11 – Election Day
1×12 – What Took so Long (Series Finale)
Link quebrado? Avisem-nos.