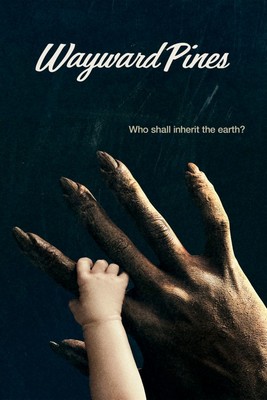 Baseado no livro Pines, de Blake Crouch, a trama de Wayward Pines acompanha Ethan Burke (Matt Dillon), um agente do Serviço Secreto que viaja para Wayward Pines, Idaho, em busca de dois agentes desaparecidos e descobre um complexo mistério envolvendo a região. Quando ele acorda no hospital de Wayward Pines, a enfermeira Pam (Melissa Leo) é quem cuida dele. No entanto, parece que Pam está mais interessada em machucá-lo do que em ajudá-lo. Ela e o agente acabam se tornando inimigos mortais e Ethan descobre que seu papel na cidade vai muito além do que se imaginava.
No elenco estão Carla Gugino (Californication, Political Animals), Toby Jones (Titanic 2012), Shannyn Sossamon (Dirt, How to Make It in America, Mistresses), Reed Diamond (Franklin & Bash, Marvel's Agents of S.H.I.E.L.D), Tim Griffin (Prime Suspect, Covert Affairs), Juliette Lewis (The Firm, Secrets and Lies), Terrence Howard (Law & Order: Los Angeles, Empire), Hope Davis (Mildred Pierce, The Newsroom, Allegiance), Siobhan Fallon e Sarah Jeffery (Rogue).
Formato: rmvb • Nº de episódios: 10
Áudio: Inglês • Legenda: Português
Download: HTTP • Armazenamento: Pastas
Dificuldade para baixar? Clique Aqui
• Lista de Episódios •
2×01 – Enemy Lines
2×02 – Blood Harvest
2×03 – Once Upon a Time in Wayward Pines
2×04 – Exit Strategy
2×05 – Sound The Alarm
2×06 – City Upon A Hill
2×07 – Time Will Tell
2×08 – Pass Judgment
2×09 – Walcott Prep
2×10 – Bedtime Story (Series Finale)
Link quebrado? Avisem-nos.