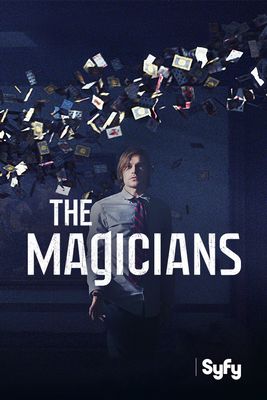 Adaptação de Sera Gamble (Supernatural) e John McNamara (In Plain Sight) da obra de Lev Grossman.
A história conta a trajetória de Quentin Coldwater (Jason Ralph), um jovem apaixonado por uma série literária que narra aventuras de fantasia situadas em um país encantado chamado Fillory. Ao ser recrutado pela Brakebills, uma escola de magos de Nova Iorque, ele descobre que o mundo sobre o qual lia de fato existe. Lá, ele inicia seu curso de feitiçarias e faz novas amizades.
Formato: rmvb • Nº de episódios: 13
Áudio: Inglês • Legenda: Português
Download: HTTP • Armazenamento: Pastas
Dificuldade para baixar? Clique Aqui
• Lista de Episódios •
1×01 – Unauthorized Magic
1×02 – The Source of Magic
1×03 – Consequences of Advanced Spellcasting
1×04 – The World in the Walls
1×05 – Mendings, Major and Minor
1×06 – Impractical Applications
1×07 – The Mayakovsky Circumstances
1×08 – The Strangled Heart
1×09 – The Writing Room
1×10 – Homecoming
1×11 – Remedial Battle Magic
1×12 – Thirty-Nine Graves
1×13 – Have You Brought Me Little Cakes (Season Finale)
Link quebrado? Avisem-nos.