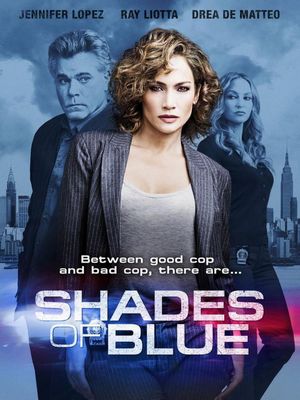 Drama policial que gira em torno de Harlee Santos (Jennifer Lopez), mãe solteira e detetive da polícia que trabalha sob as ordens do Tenente Matt Wozniak (Ray Liotta, de Texas Rising), um sujeito que cruza os limites da lei para proteger seus homens.
Quando o departamento entra na mira de uma força tarefa do FBI no combate à corrupção, o agente Robert Staal (Warren Kole) a recruta para trabalhar como informante. Profissional ambicioso, que sempre colocou a carreira em primeiro lugar, Robert se vê obcecado por Harlee, o que o leva a comprometer seu trabalho.
No departamento também atuam os policiais Shirley (Drea de Matteo, de A Família Soprano e Sons of Anarchy), uma mulher durona que tenta lidar com suas inseguranças.
Formato: rmvb • Nº de episódios: 13
Áudio: Inglês • Legenda: Português
Download: HTTP • Armazenamento: Pastas
Dificuldade para baixar? Clique Aqui
• Lista de Episódios •
1×01 – Pilot
1×02 – Original Sin
1×03 – False Face, False Heart
1×04 – Who Can Tell Me Who I Am?
1×05 – Equal and Opposite
1×06 – Fall of Man
1×07 – Undiscovered Country
1×08 – Good Cop, Bad Cop
1×09 – Live Wire Act
1×10 – What Devil Do
1×11 – The Breach
1×12 – For I Have Sinned
1×13 – One Last Lie (Season Finale)
Link quebrado? Avisem-nos.