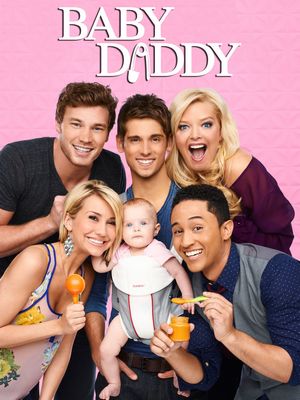 Baby Daddy segue a linha de Raising Hope. Trata-se de uma sitcom tradicional (gravada com a presença de um público) na qual acompanhamos a história de Ben (Jean-Luc Bilodeau, de Kyle XY), um jovem que descobre ser pai de uma menina quando sua ex-namorada abandona o bebê em sua porta. Com a ajuda de sua mãe (Melissa Peterman, de Reba e Working Class), do irmão Danny (Derek Theler, de 90210), bem como de seus melhores amigos, Tucker (Tahj Mowry, de The Game) e Riley (Chelsea Kane), ele decide criar sua filha.


Formato: rmvb • Nº de episódios: 22
Áudio: Inglês • Legenda: Português
Download: HTTP • Armazenamento: Pastas
Dificuldade para baixar? Clique Aqui
• Lista de Episódios •
4×01 – Strip or Treat
4×02 – It's a Wonderful Emma
4×03 – She Loves Me, She Loves Me Note
4×04 – I See Crazy People
4×05 – Mugging for the Camera
4×06 – Over My Dead Bonnie
4×07 – The Mother of All Dates
4×08 – House of Cards
4×09 – An Officer and a Gentle Ben
4×10 – Happy Birthday Two You
4×11 – You Give Real Estate A Bad Name
4×12 – A Love/Fate Relationship
4×13 – Home is Where the Wheeler Is
4×14 – It Takes a Village Idiot
4×15 – One Night Stand Off
4×16 – Lowering the Bar
4×17 – Wheeler War
4×18 – Parental Guidance
4×19 – Ring Around the Party
4×20 – Till Dress Do Us Part
4×21 – What Happens in Vegas
4×22 – It's a Nice Day for a Wheeler Wedding (Season Finale)
Link quebrado? Avisem-nos.