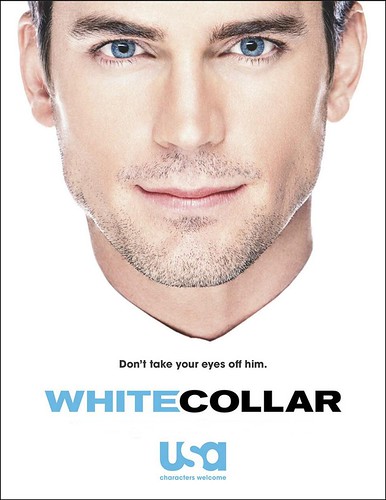 White Collar conta sobre a parceria de um condenado e de um agente do FBI, que estiveram "brincando" de gato e rato por anos. Neal Caffrey (Matt Bomer), um charmoso e brilhante criminoso, finalmente foi capturado pelo agente Peter Burke (Tim DeKay).
Quando Neal escapa de uma prisão de segurança máxima para tentar encontrar seu amor, Peter pega ele novamente. Em vez de voltar para a prisão e pegar uma pena maior ainda, Neal sugere uma mudança de planos: ele vai ajudar a pegar criminosos como ele com sua "experiência". A principio, Peter discorda e fica furioso pela decisão, mas depois vê que a intuição e sabedoria de Neal não são encontradas facilmente do "lado" correto da lei.
Formato: rmvb • Nº de episódios: 13
Áudio: Inglês • Legenda: Português
Download: HTTP • Armazenamento: Pastas
Dificuldade para baixar? Clique Aqui
• Lista de Episódios •
5×01 – At What Price
5×02 – Out of the Frying Pan
5×03 – One Last Stakeout
5×04 – Controlling Interest
5×05 – Master Plan
5×06 – Ice Breaker
5×07 – Quantico Closure
5×08 – Digging Deeper
5×09 – No Good Deed
5×10 – Live Feed
5×11 – Shot Through the Heart
5×12 – Taking Stock
5×13 – Diamond Exchange (Season Finale)
Link quebrado? Avisem-nos.