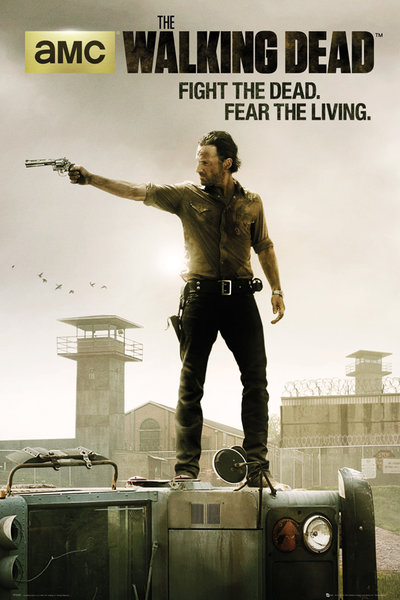 No seriado, descobriremos como é a vida na Terra após um apocalipse zumbi, em que a enorme maioria da população da terra foi infectada por um vírus misterioso que os transforma em mortos-vivos. Os poucos humanos que sobreviveram à epidemia agora devem se unir para encontrar um novo lar, longe dos zumbis.
O grupo é liderado por Rick Grimes (Andrew Lincoln), um policial que acordou sozinho em um hospital cercado por mortos-vivos e agora procura sua esposa, Lori (Sarah Wayne Callies), e seu filho. Ele se junta a Shane (Jon Bernthal), seu ex-parceiro na polícia; Andrea (Lauren Holden), uma das duas irmãs que escapou da praga; Glenn (Steven Yeun), um entregador de pizzas; entre outros humanos igualmente assustados que lutam para escapar do vírus.
Formato: rmvb • Nº de episódios: 16
Áudio: Inglês • Legenda: Português
Download: HTTP • Armazenamento: Pastas
Dificuldade para baixar? Clique Aqui
• Lista de Episódios •
3×01 – Seed
3×02 – Sick
3×03 – Walk with Me
3×04 – Killer Within
3×05 – Say the Word
3×06 – Hounded
3×07 – When the Dead Come Knocking
3×08 – Made to Suffer
3×09 – The Suicide King
3×10 – Home
3×11 – I Ain't a Judas
3×12 – Clear
3×13 – Arrow on the Doorpost
3×14 – Prey
3×15 – This Sorrowful Life
3×16 – Welcome to the Tombs (Season Finale)
Link quebrado? Avisem-nos.