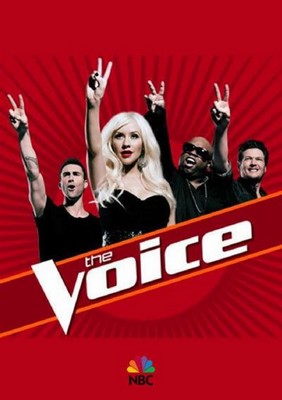 The Voice é um novo formato de reality show musical. A novidade está na primeira fase, em que os jurados selecionam os participantes sem vê-los (eles ficam de costas). Quando um jurado se impressiona com a voz de um participante, ele aperta um botão e sua cadeira se vira para o palco. Passada a fase de "audições cegas", há a "batalha". Os jurados (nos EUA, eles são Christina Aguilera, Cee Lo Green, Adam Levine e Blake Shelton) passam a atuar como técnicos dos candidatos. Na fase de "batalha", os participantes são divididos em equipes. Elas competem uma contra a outra, e o técnico seleciona os candidatos que considera melhores.


Formato: rmvb • Nº de episódios: 12
Áudio: Inglês • Legenda: Português
Download: HTTP • Armazenamento: Pastas
Dificuldade para baixar? Clique Aqui
• Lista de Episódios •
1×01 – Blind Auditions, Part 1
1×02 – Blind Auditions, Part 2
1×03 – The Battles: Week 1
1×04 – The Battles: Week 2
1×05 – The Battles: Week 3
1×06 – The Battles: Week 4
1×07 – Quarter Finals, Round 1
1×08 – Live Show, Quarter Finals 2
1×09 – The Semi-Finals
1×10 – The Semi-Finals Results Show
1×11 – The Finals
1×12 – Finals: Results (Season Finale)
Link quebrado? Avisem-nos.