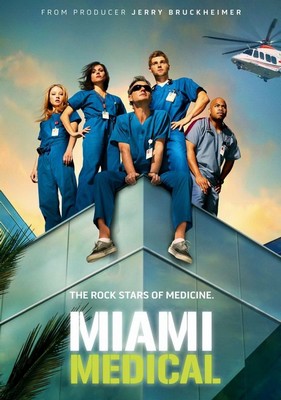 Drama médico sobre os cirurgiões que atuam em uma sofisticada emergência traumatológica em Miami.
Assinada pelo premiado produtor executivo Jerry Bruckheimer, a série gira em torno de um grupo de cirurgiões que trabalham em um hospital de elite. O seriado tem como protagonista o ator inglês Jeremy Northam, que se tornou conhecido na América ao fazer o papel do escritor e estadista Thomas More em The Tudors, e ainda as presenças de Omar Gooding (Playmakers), Lana Parrilla (24 Horas, Windfall) e Elisabeth Harnois (Point Pleasant).


Formato: rmvb • Nº de episódios: 13
Áudio: Inglês • Legenda: Português
Download: HTTP • Armazenamento: Pastas
Dificuldade para baixar? Clique Aqui
• Lista de Episódios •
1×01 – Pilot
1×02 – 88 Minuts
1×03 – What Lies Beneath
1×04 – All Fall Dawn
1×05 – Golden Hour
1×06 – Calle Cubana
1×07 – Man on the Road
1×08 – An Arm and a Leg
1×09 – Like A Hurricane
1×10 – Diver Down
1×11 – Time of Death
1×12 – Down to the Bone
1×13 – Medicine Man (Series Finale)
Link quebrado? Avisem-nos.