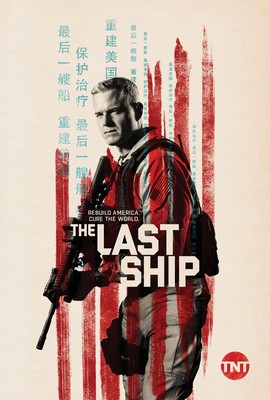 O Capitão Tom Chandler (Eric Dane, de Grey's Anatomy) é responsável por encontrar a cura para um vírus que está dizimando os seres humanos.
Sua tripulação é formada pela Tenente Jackie Makena (Michaela McManus, de Awake e Necessary Roughness), responsável pelos mísseis que o navio carrega; Chefe Hugh Jeter (Charles Parnell); Danny Green (Travis Van Winkle, de Hart of Dixie), líder da equipe de fuzileiros navais que está à bordo; Tenente Alisha Granderson (Christina Elmore); Quincy (Sam Spruell) e Rachel Scott (Rhona Mitra, de Strike Back e The Gates), especialistas em paleomicrobiologia e Mike Slattery (Adam Baldwin, de Chuck), segundo em comando.
No elenco também estão Marissa Neitling, Jocko Sims (Crash), John Pyper-Ferguson (Alphas, Deception, Burn Notice), Kevin Michael Martin e Maximiliano Hernández (The Americans).
Formato: rmvb • Nº de episódios: 13
Áudio: Inglês • Legenda: Português
Download: HTTP • Armazenamento: Pastas
Dificuldade para baixar? Clique Aqui
• Lista de Episódios •
3×01 – The Scott Effect
3×02 – Rising Sun
3×03 – Shanzhai
3×04 – Devil May Care
3×05 – Minefield
3×06 – Dog Day
3×07 – In the Dark
3×08 – Sea Change
3×09 – Paradise
3×10 – Scuttle
3×11 – Legacy
3×12 – Resistance
3×13 – Don't Look Back (Season Finale)
Link quebrado? Avisem-nos.